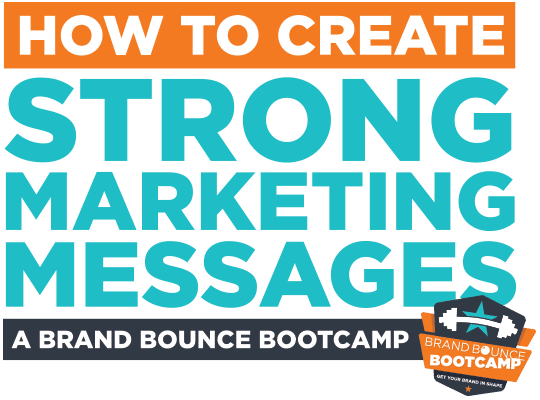 CONGRATS!
You just took the first step in making your brand stronger than ever and crafting marketing messages that connect.
Now what?
90% of anything is just getting started. Keep the momentum going!
We mentioned that this Brand Bounce Bootcamp isn't for everyone.
If you're reading this, then you've proven you're ready to strengthen your brand.

We want to reward you for that!
Get an amazing deal on How to Create Strong Marketing Messages.

Test-Drive Special: $147
$50 OFF

This is a limited-time offer – take action!
What are weak marketing messages costing you?

How is doing nothing helping your competitors?
Investing to multiply the power of your marketing is money well spent.
And we're willing to back it up…
NO RISK – MONEY BACK GUARANTEE
(THIS PROVEN PROCESS WORKS!)
If you complete all 17 brand-strengthening exercises within 60 days of purchase and feel like you didn't receive the value, you pay nothing. We'll return every cent.
PURCHASE TODAY



Unlock all that this Bootcamp has to offer!
17 videos to help explain what you and get your customers to take action!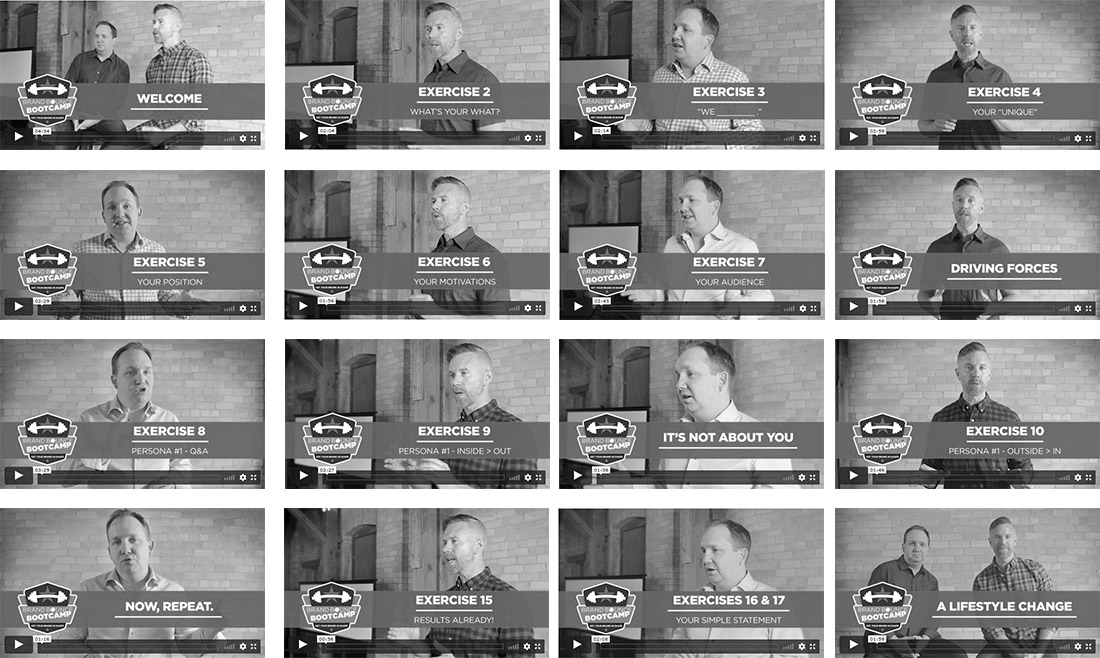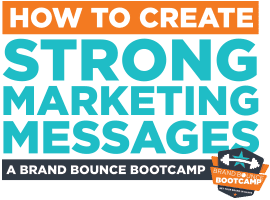 All 17 exercises to align your brand and write your own engaging marketing messages.

$197
INCLUDES:
Unlimited-use, brand-strengthening training guide for you and your team
Access to all 17 training videos from the Brand Bounce Bootcamp creators that guide you through every exercise
Easy 3-step process creates brand messages for your website and all your marketing needs
All 17 strategic exercises used in the Facilitated Team option
No risk – money back guarantee
BONUS: The Discovery Experience to gain insights from the voice of your target audience