THE ONE COURSE YOU NEED TO CREATE STRONG MARKETING MESSAGES THAT WORK
Take 2 minutes to find out if it's right for you.
On your own or with your team, gain a clear understanding of your brand and your audience. Then, learn to put it into words and develop marketing messages that people WANT to listen to.

WRITING MARKETING MESSAGES FROM SCRATCH CAN BE OVERWHELMING.
Staring at a blank sheet of paper can feel daunting. As a marketing agency, we know that most businesses and organizations offer amazing products and services but struggle with how they tell their story and market themselves.
OrangeBall Creative's How to Create Strong Marketing Messages uses a proven process and tools to clarify your message, build connections with your customers, and increase your revenue.

Simplifying your message so you can explain to your audience what you do and why they should care?

Differentiating yourself from the competition and standing out in a crowded marketplace?

Understanding how your audience thinks, their driving forces, and how to talk to them?
HOW MANY PULL-UPS CAN YOUR BRAND DO TODAY?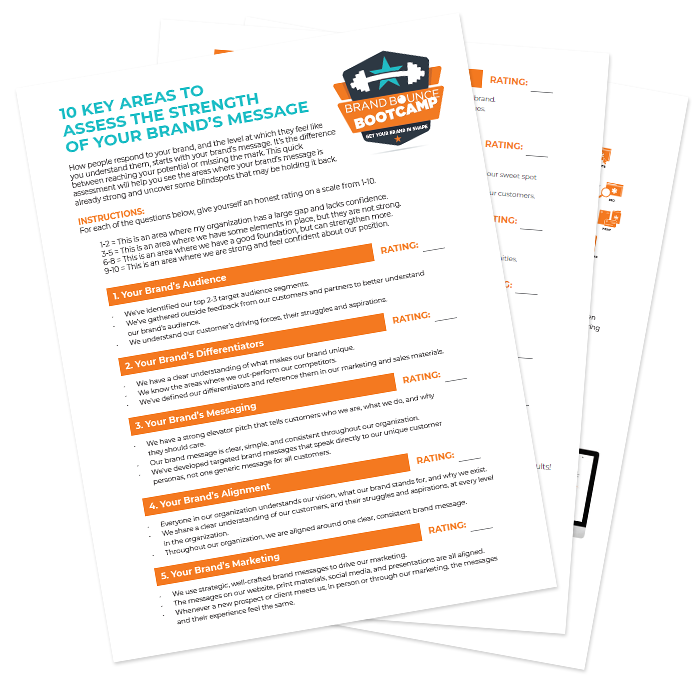 How people respond to your brand, and the level at which they feel like you understand them, starts with your brand's message. It's the difference between reaching your potential or missing the mark.
Our 10-question Brand Message Fitness Test will show you the areas where your brand's message is already strong and uncover some blindspots that may be holding it back.
THIS BOOTCAMP WILL CHANGE THE CONVERSATION
AND TRANSFORM YOUR BUSINESS.
THE 3-STEP PROCESS
WILL HELP YOU:

Define who YOU are, what you value, what sets you apart from your competition, and the solutions you bring to the table.

Understand your AUDIENCE, their struggles, aspirations, and driving forces, and how your brand can impact their lives.

Create messages that resonate with your audience, trigger their decision-making, and cut through the clutter.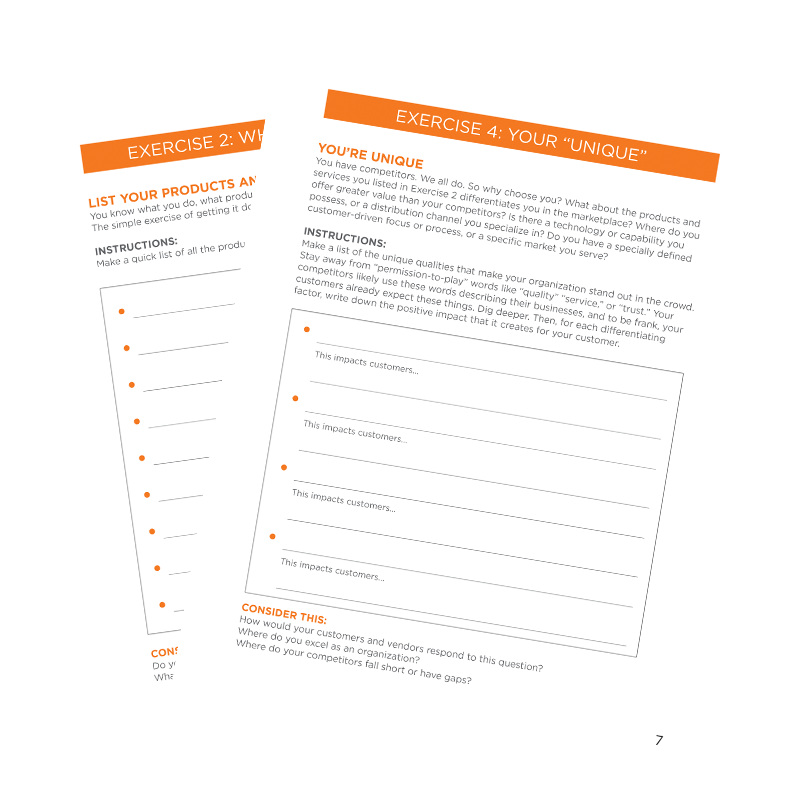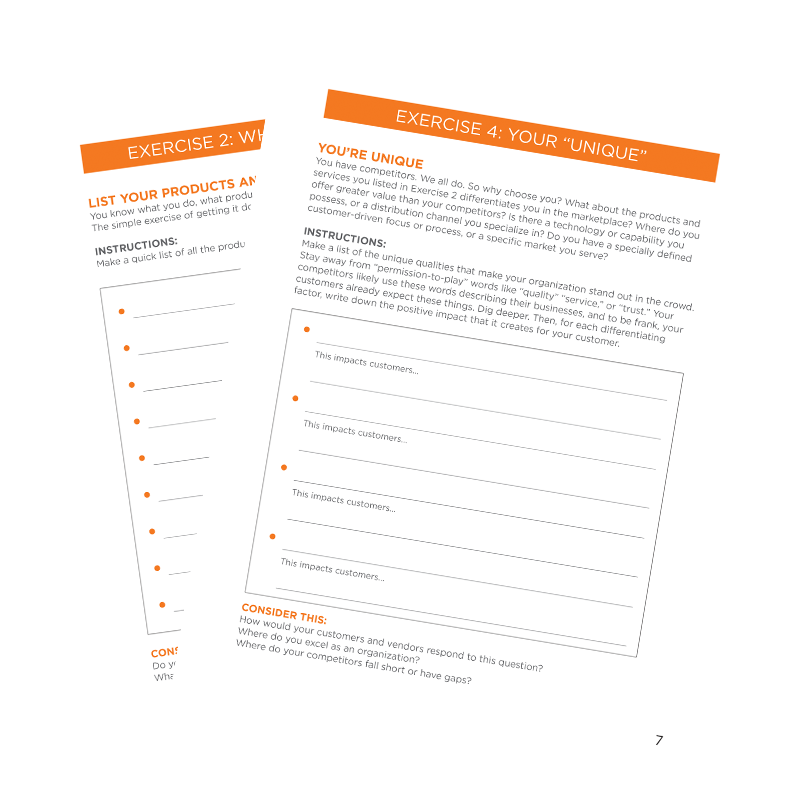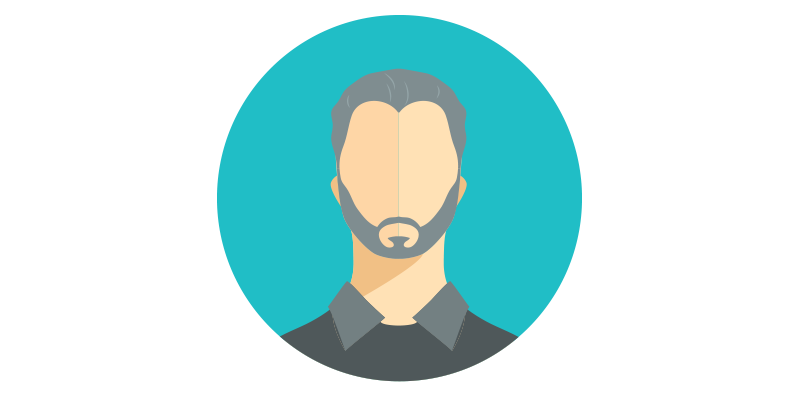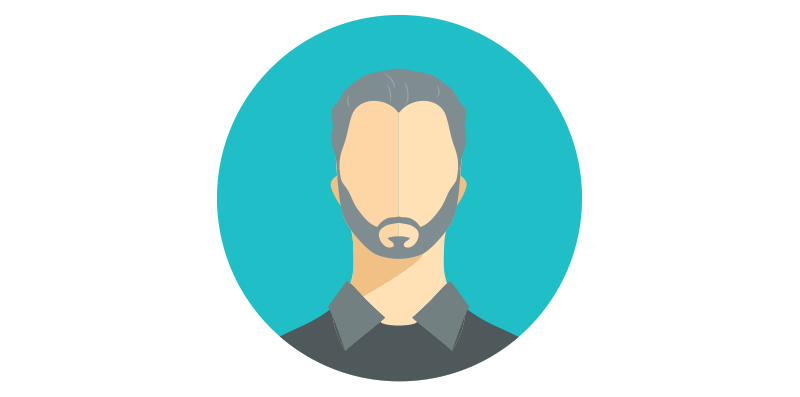 BUSINESS OWNERS


who wear many hats, are growing their business, and understand that marketing can give them a competitive edge.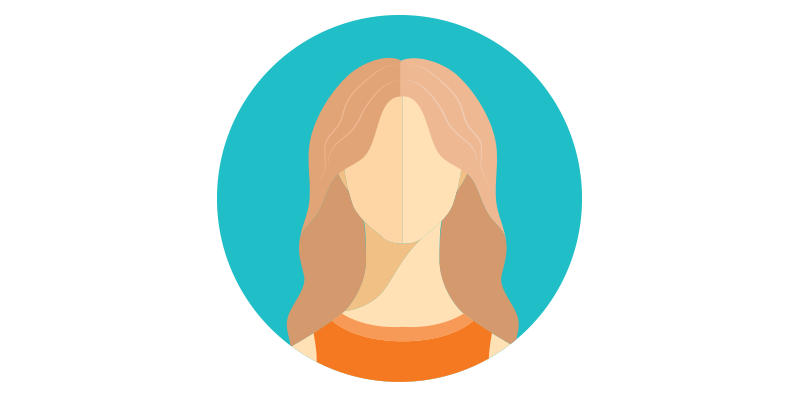 ENTREPRENEURS


who are single-handed and hands-on in every part of their business, needing to explain their vision and offering.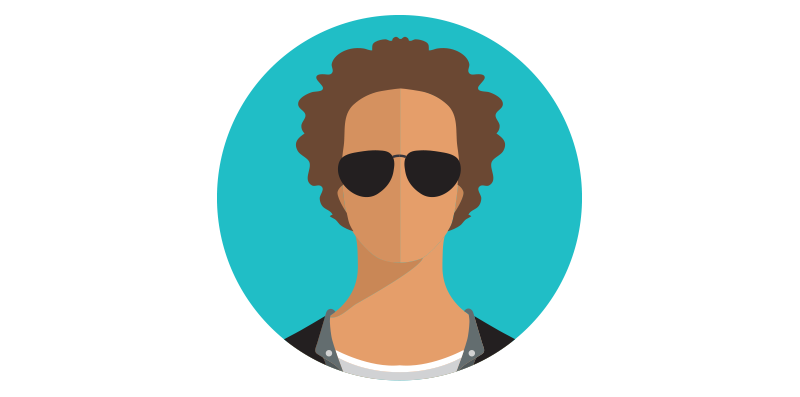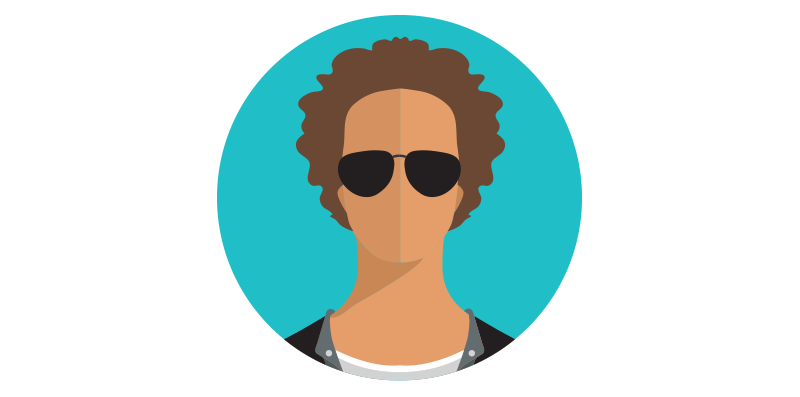 MARKETING LEADERS


who are seeking a new way to communicate their brand's message clearly to create new and lasting connections.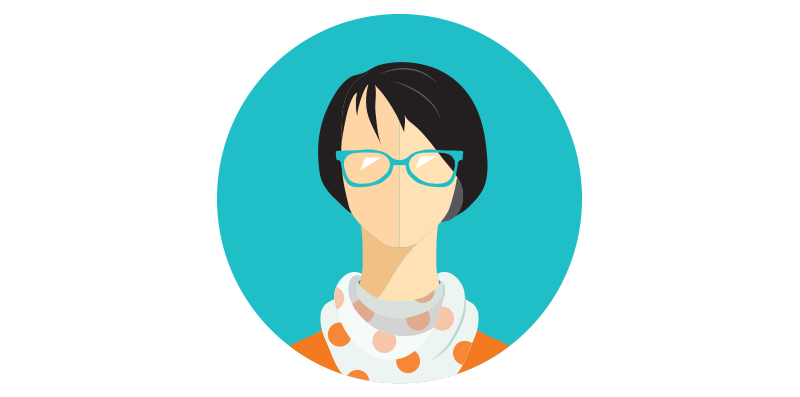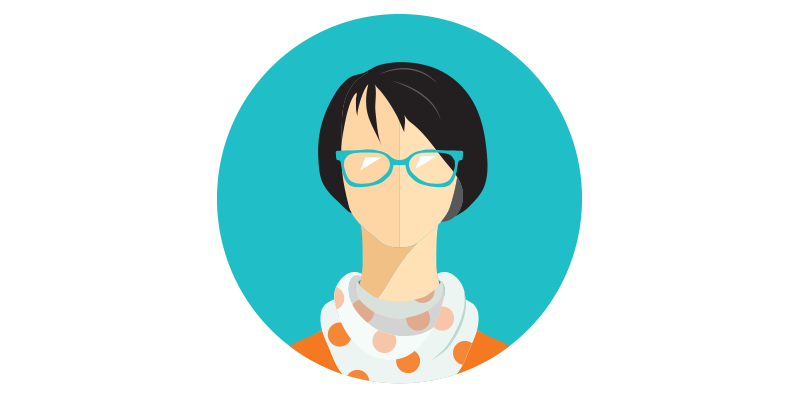 NON-PROFITS


who want to be able to define their impact, engage donors, and fundraise more effectively.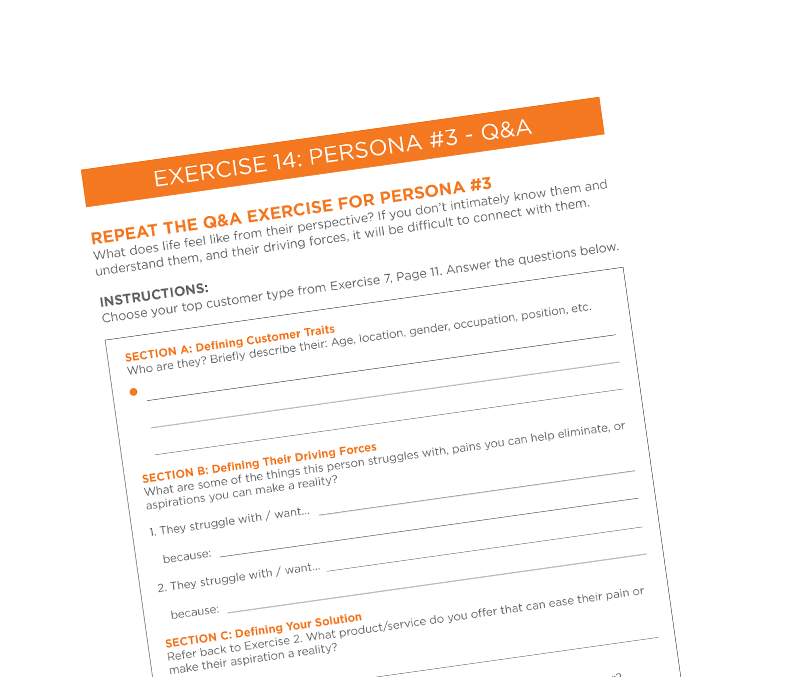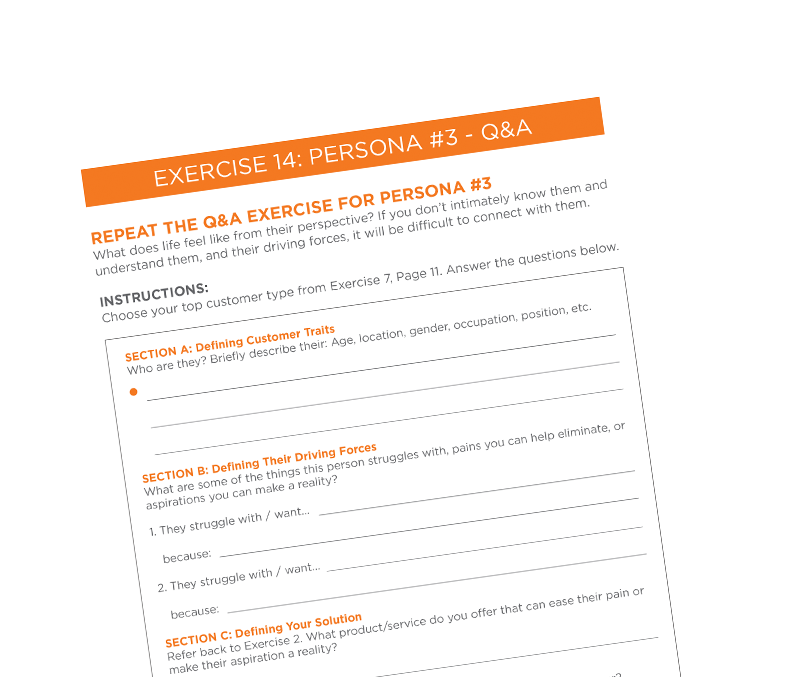 SIMPLE, CLEAR MESSAGES THAT CONNECT WITH YOUR AUDIENCE
No matter what marketing strategies you use, from your website to email to social media, a clear brand message is the key to creating results. If your message is confusing, just talking louder or more will never connect with your audience. How to Create Strong Marketing Messages guides you in creating simple, clear messages that will engage with your audience quickly and effectively.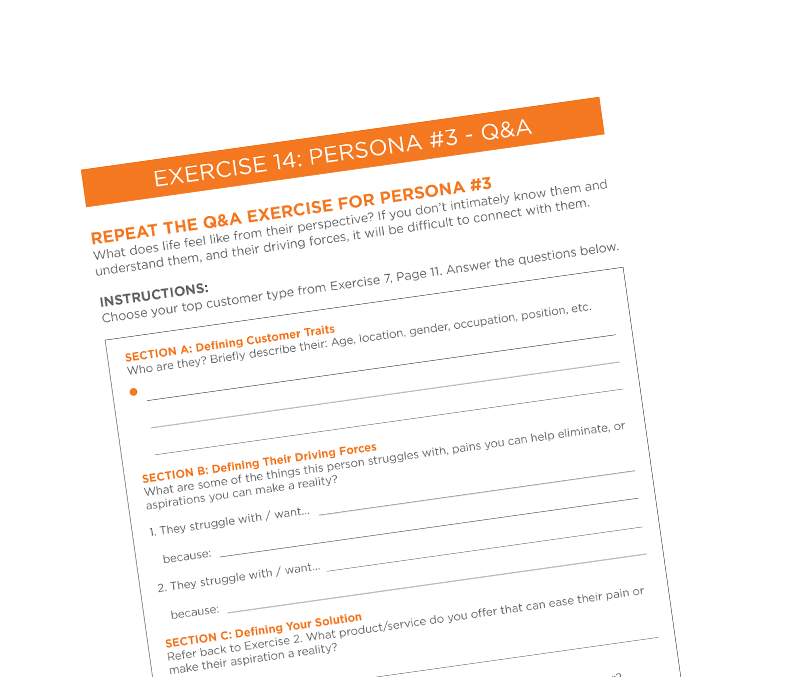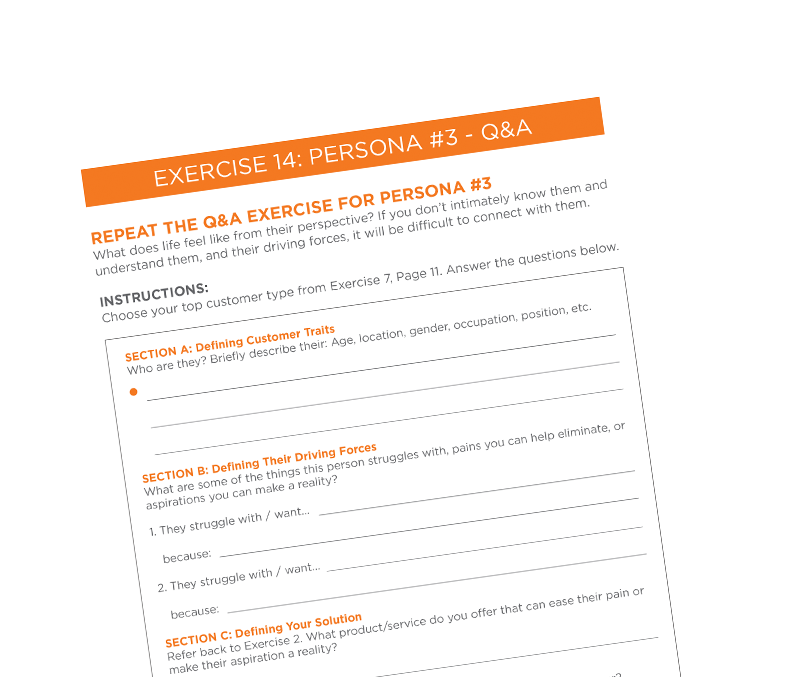 THE EXERCISES IN THIS COURSE WILL:
Define what sets your brand apart from your competitors in the marketplace.

Develop a clear picture of your customer and their buying triggers.

Create clear, simplified brand messages that attract your perfect customers.

Unify your brand messages for consistent delivery across all your marketing channels.
From your kitchen to a coffee shop to the conference room, this Bootcamp will create effective messages that will increase your revenues.
USE THESE MESSAGES IN ALL MARKETING
ANYWHERE YOU WANT TO CONNECT WITH YOUR AUDIENCE
BOOTCAMP CREATORS GUIDE YOU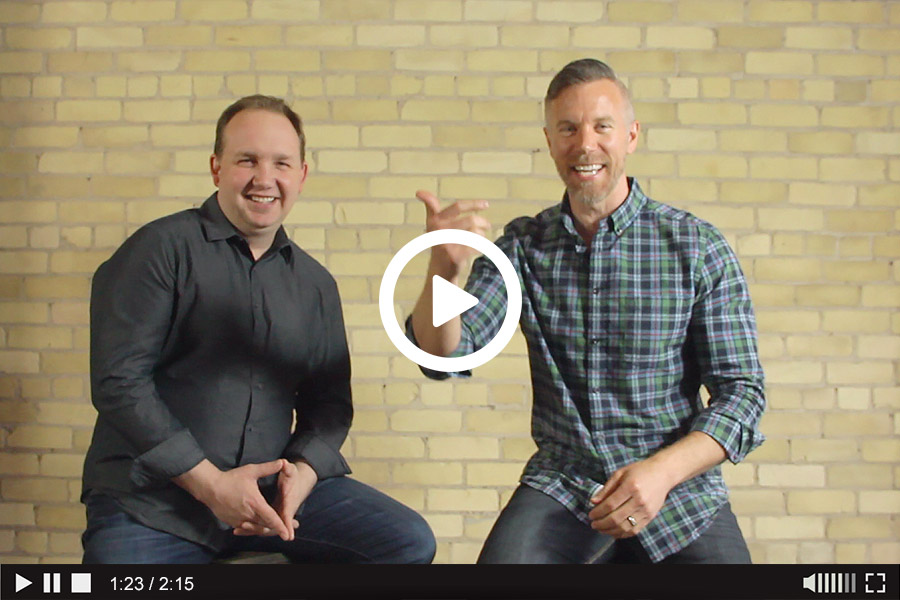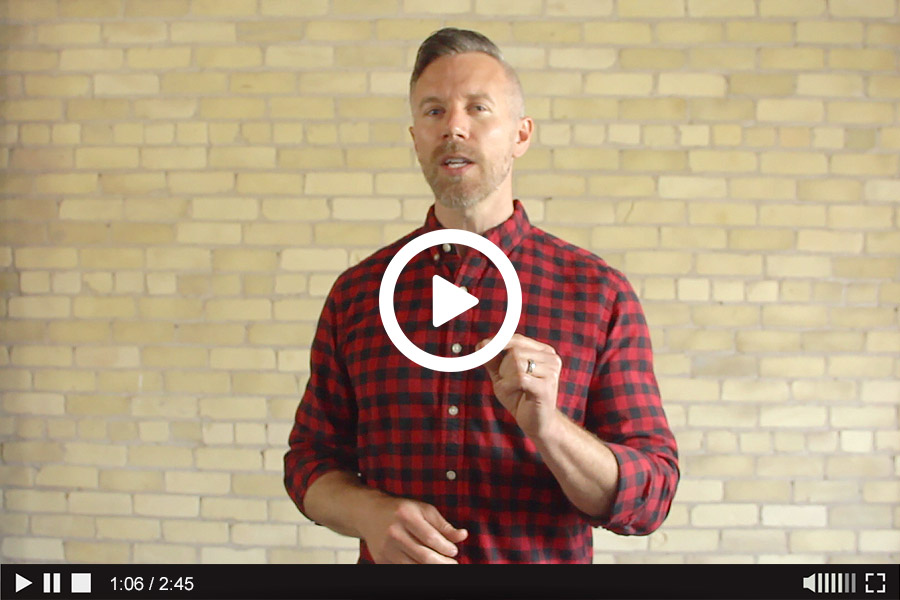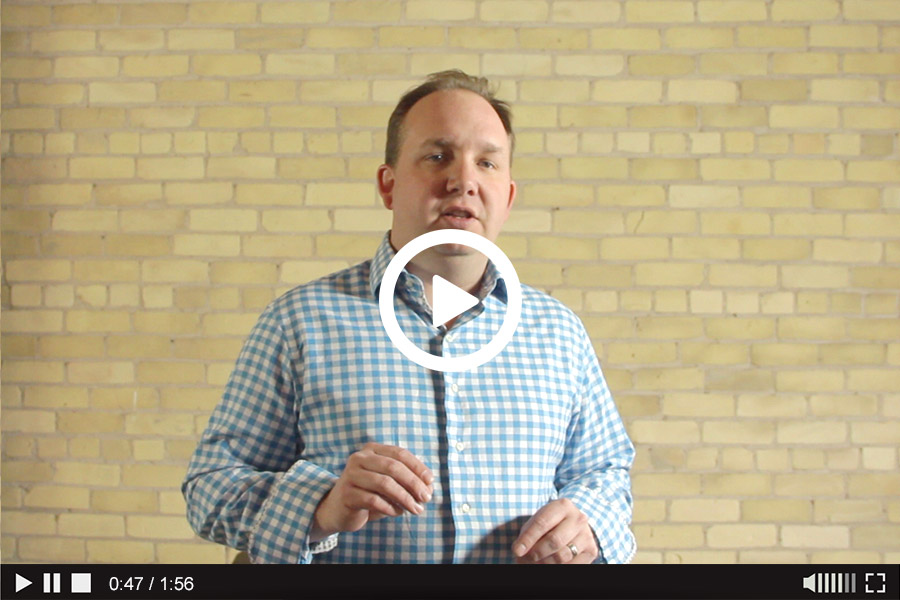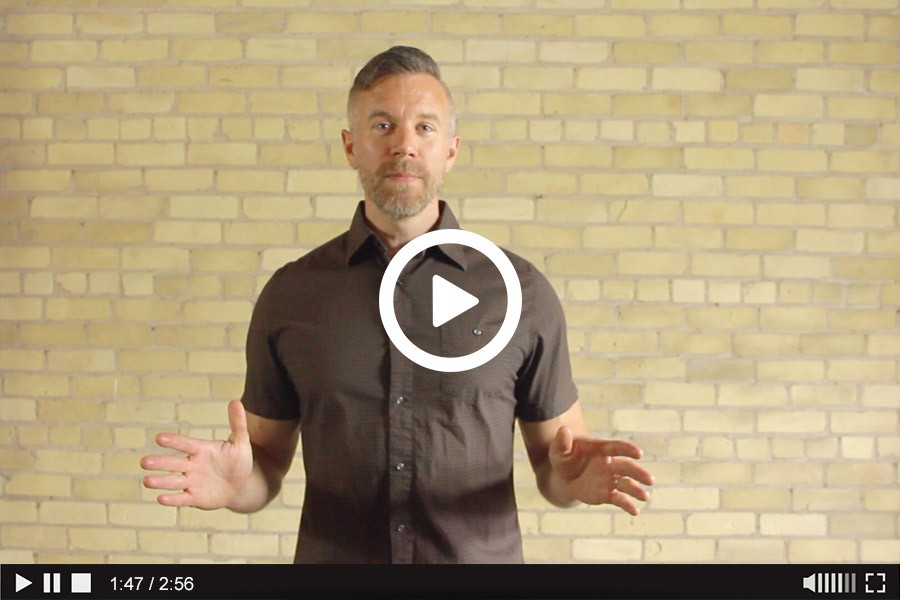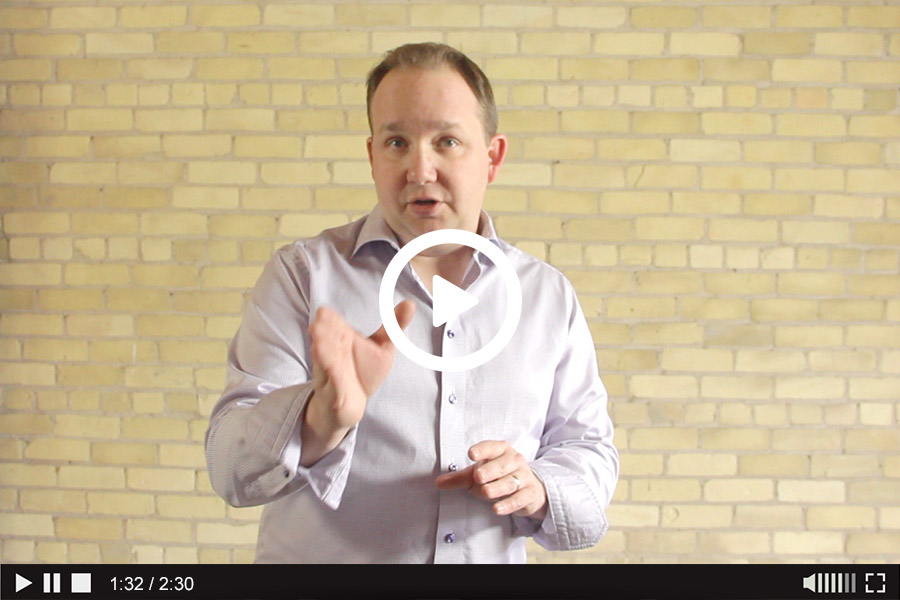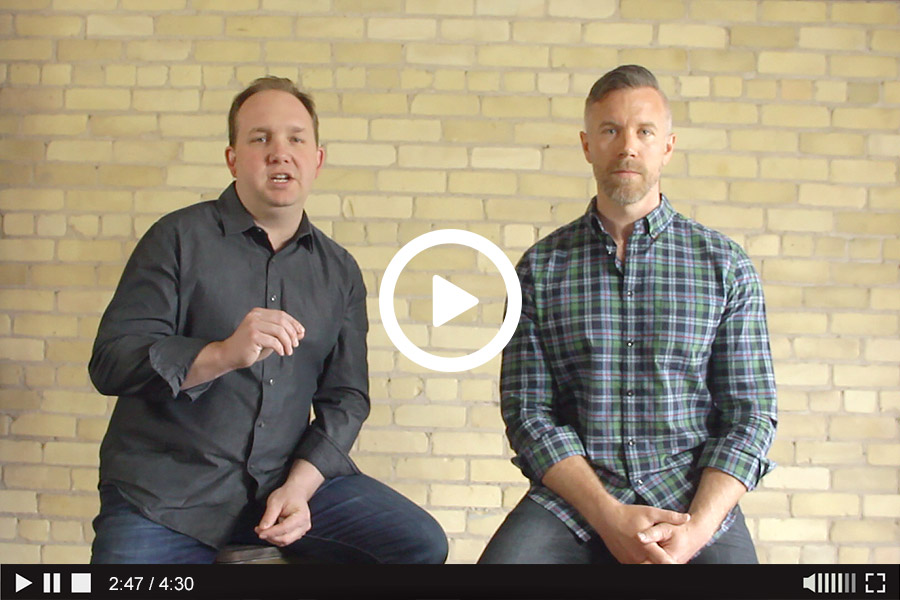 With your purchase, you gain access to the course creators through powerful, virtual training videos.
Each exercise has a companion video to walk you through what to do, give you trainer tips, and examples so you can get the most out of your  experience.
It's like having your own brand personal trainers – anytime, anywhere!
THIS BOOTCAMP ISN'T FOR EVERYONE
A strong brand is built, not bought.
This Bootcamp was designed to create massive results quickly. We've made this message creation process as simple as we can, but it only works if YOU do the work. We're not here to just take your money – we want you to be successful. Saying "Yes" to this process is an investment in yourself, your business, and your organization. Follow our proven process, and you'll get results!

Hundreds of businesses and organizations have used these exercises to align their teams and strengthen their marketing messages.
Are you ready to create strong messages for your brand today?
HE SAID – SHE SAID
Wise words from just a few happy customers.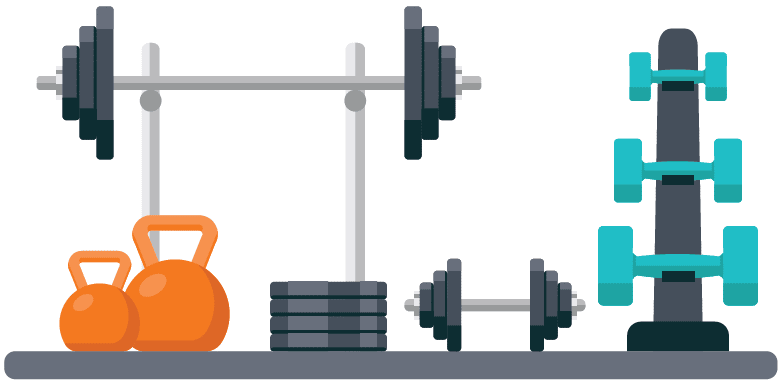 READY TO STRENGTHEN YOUR BRAND?
From solo entrepreneurs to entire teams, these exercises meet you where you're at to create marketing text that clearly explains your organization.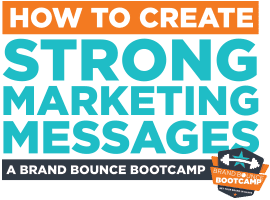 All 17 exercises to align your brand and write your own engaging marketing messages.

$147
INCLUDES:
Unlimited-use, brand-strengthening training guide for you and your team
Access to all 17 training videos from the Brand Bounce Bootcamp creators that guide you through every exercise
Easy 3-step process creates brand messages for your website and all your marketing needs
All 17 strategic exercises used in the Facilitated Team option
No risk – money back guarantee
BONUS TOOLS: The same tools and guides we use to enhance your Bootcamp experience (see below)
FREE BONUS CONTENT
Your purchase also includes these great tools to enhance your Strong Marketing Messages experience.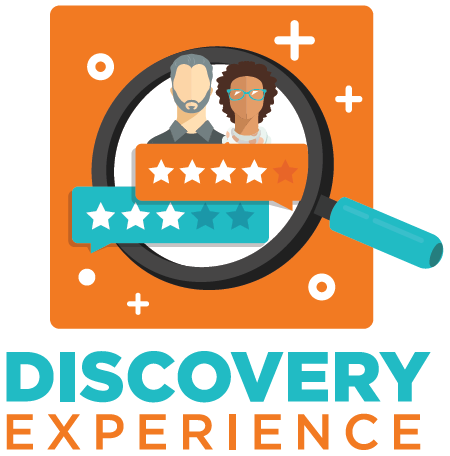 BONUS 1: DISCOVERY EXPERIENCE
Do you know what your customers actually think of your organization, good or bad?
As part of this offer, we include the Discovery Experience, a simple survey you send to your key clients and stakeholders. It allows you to gain insights from the voice of your customers, clients, partners, and vendors. The Discovery Experience is aligned to the training guide exercises, and the answers will provide feedback on your strengths and uncover some potential blindspots to make your experience even more valuable.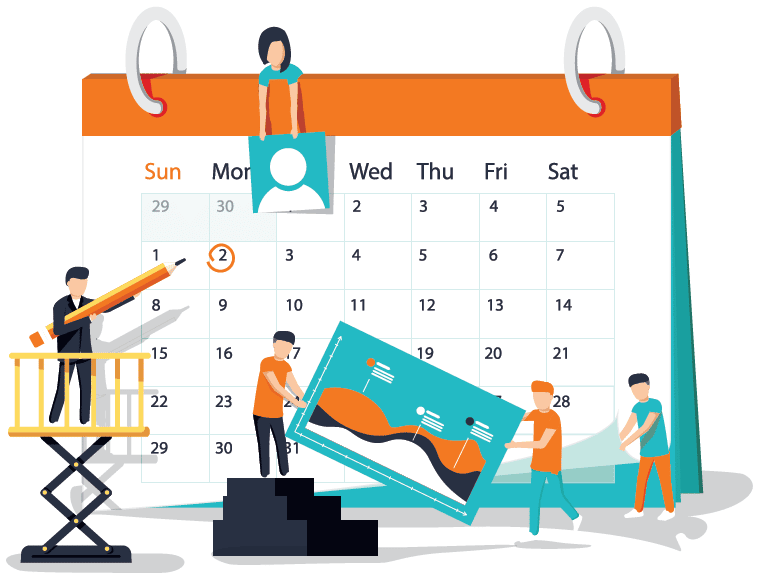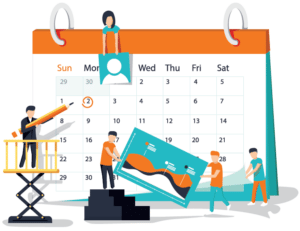 BONUS 2: MARKETING PLANNER
An easy-to-use tool for planning your content calendar and staying on track month-to-month.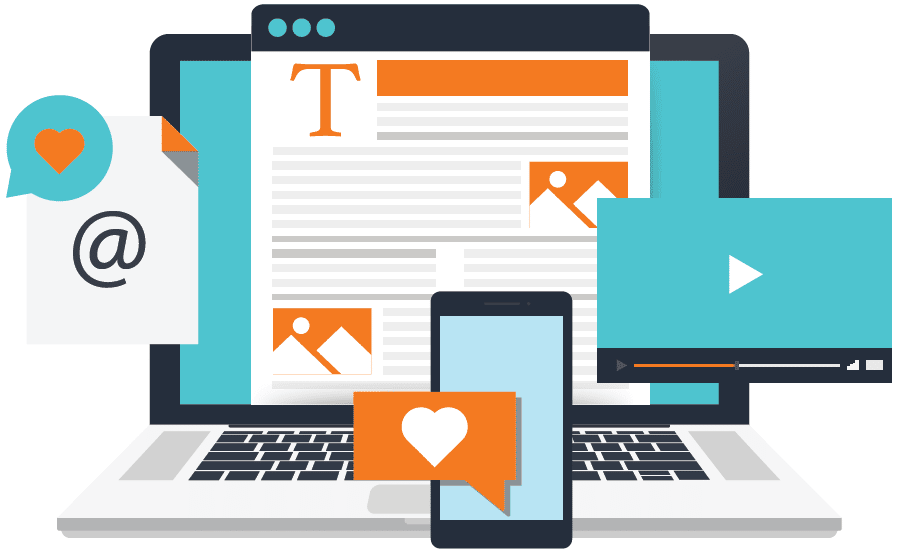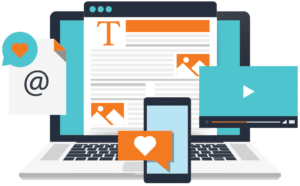 BONUS 3: CONTENT WRITING GUIDE

A guide to simplify the process of creating content for blog posts, landing pages, email marketing, and more.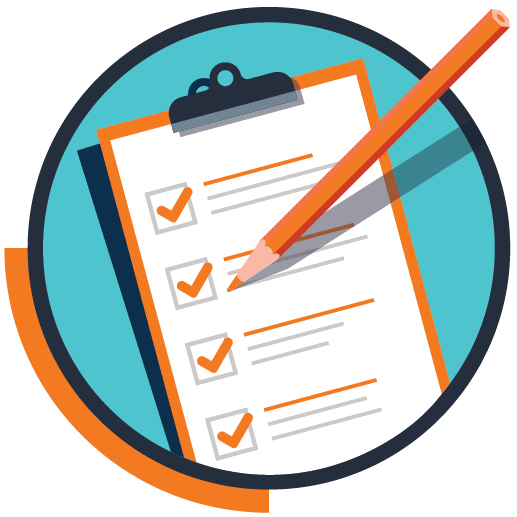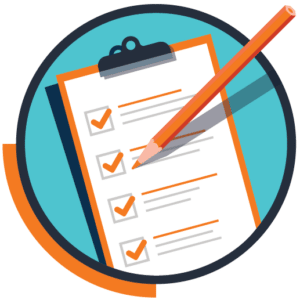 BONUS 4: MARKETING STRATEGY CHECKLIST

Having a clearly defined marketing strategy and plan is key to connecting with customers and clients, competing in the marketplace, and growing your business or organization. This checklist will guide your goal-setting and get you there, wherever "there" is.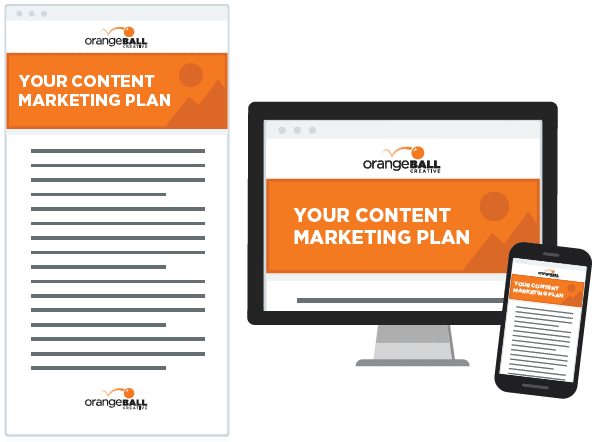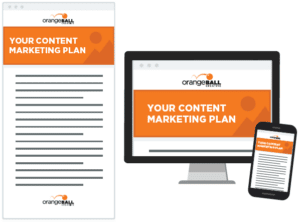 BONUS 5: CONTENT STRATEGY GUIDE

We believe in the power of taking a single piece of content and extending its reach. This flowchart will show you how to multiply your content's impact.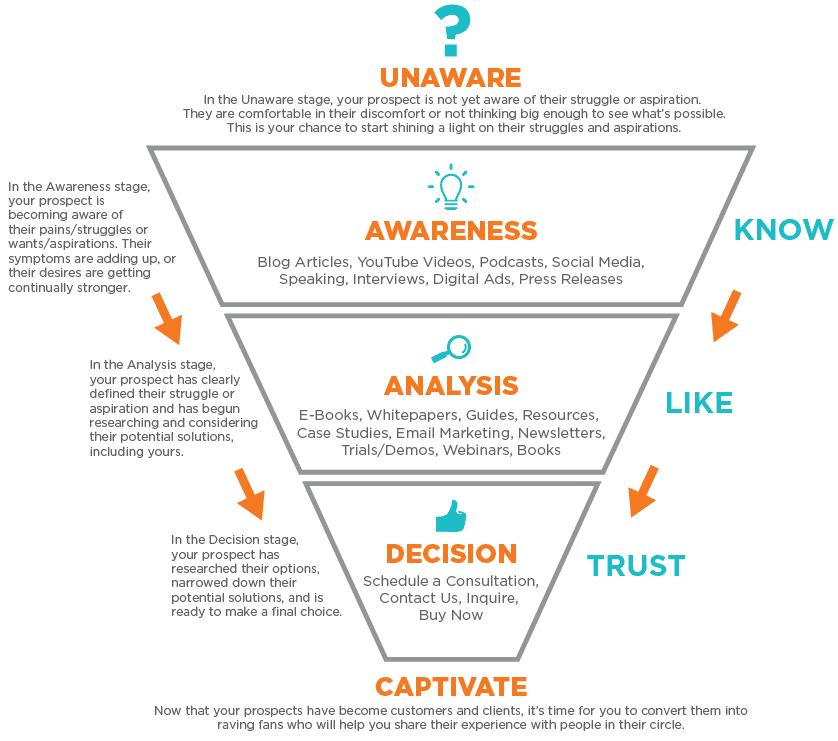 BONUS 6: MARKETING FUNNEL OVERVIEW

By breaking your customer's journey down into the individual phases or stages they'll go through, you can target your marketing strategies and messages to where they're at in the process.